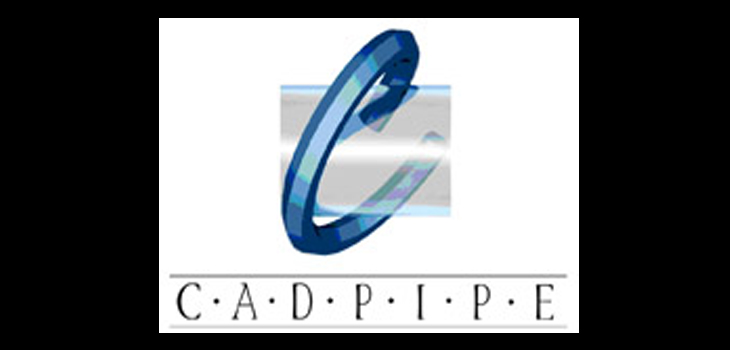 Period: January 2005 - December 2006 Type: European Research Status: Completed
Overview
CADPIPE project will create efficient tools to speed up and to simplify the laborious manual work sequences between 3D (three Dimensional) CAD (Computer Aided Design) design and visualisation phases – especially when near photo-realistic visualisation quality is expected in real-time environment e.g. in virtual reality visualisation. At this moment high quality visualisation is not supporting interactive 3D-design. The reason for this is the time taking and expensive manual work needed after the design phase and before the visualisation. Normally the Visualisation business starts with a massive 2D (two Dimensional) or 3D CAD file, meant for design or production purposes. The whole production chain up to, visually good looking, light 3D files is very expensive and time-consuming hand work. The huge amount of visually meaningless tiny details, too complicated representations of many simple objects (e.g. circle or sphere) and the lack of visual lighting dependent properties of surfaces and textures are the main causes of problems and poor visual quality. In addition, the files generated by conventional design tools do not take into account the needs of real-time visualisation software and the capabilities of accelerated 3D-graphic boards.
CADPIPE project is targeting to an, as automatic as possible, production chain for at least three most common CAD file formats. The production pipes ends each up to most standard, visually powerful file format ready to shoot by 3D engines. This problem in real-time rendering is world wide and to solve it's enigmas is not possible with the wide European co-operation of the domain.
The CADPIPE project aims to build solutions for:
• Decreasing the amount of different working environments to CAD, 3D visualisation and real-time rendering environment. There will be no longer need to use separate format conversion tools between CAD and 3D visualisation tool as well as visualisation tool and the real-time rendering system.
• Smoother data conversion pipeline that allows more accurate information preservation within the pipeline.
• The possibility to add basic interactive and physical behaviour properties to the models in the 3D visualisation phase.
• More efficient real-time rendering performance for the data as it can be prepared in the modelling or visualisation tool to suit the needs for real-time rendering.
Partners
DeltaCad
France
DeskArtes
Finland
Fraunhofer Institute IFF, Fraunhofer-Gesellschaft zur Foerderung der angewandten Forschung e.V.
Germany
InfoTRON A.S.
Turkey
http://www.infotron.com.tr/
Ingeniería y Soluciones Informáticas del Sur S.L.
Spain
International Computer Institute
Turkey
Melon Technologies JSC
Bulgaria
MIRALab, University of Geneva
Switzerland
www.miralab.unige.ch
Nemetschek
Bulgaria
NIKI Information Technologies Ltd
Greece
SenseTrix Oy
Finland
SienaBioGraFiX s.r.l.
Italy
TESTALUNA srl
Italy
VTT Information Technology
Finland