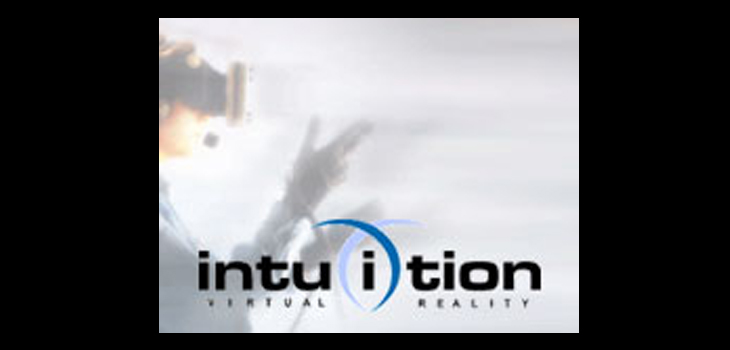 Period: September 2008 - August 2008 Type: European Research Status: Completed
Overview
Virtual reality will be one of the key technologies within future working environments having multiple applications in training, assembly or engineering design & development scenarios. Strongly dependent up to now on IT technologies, VR technology introduction in industrial applications has been processed in an unorganized way, lacking long-term vision. The technology has evolved providing the user with advanced interaction options through innovative devices or menus while enhancing the feeling of user presence within Virtual Environments. While solutions for the migration of huge CAD models within VR systems are getting more reliable, numerous applications using VR setup emanate. Such a vastly evolving field makes it difficult to keep up with all novel developments and applications. To make this even worse the lack of knowledge transfer from research labs to industry and the limited number of collaborations among the academia and industry community has been posing another barrier for further developments.
To overcome these barriers the links among the VR community (including research, academic, industrial sectors" should be strengthened by allowing experts to interact with each other and get in touch with all recent developments. To overcome fragmentation a roadmap towards future initiatives and developments should be defined based on a common framework establishment and a common understanding of technology potentials and limitations.
INTUITION Network aims at structuring the European Research Area on Virtual Reality and guide future developments in the relative field by becoming a world-leading group.
MIRALab's contribution
MIRALab will participate to several working group such as the augmented reality, Entertainment and Culture, Education and training and Virtual Reality/Virtual Environment Working Groups. It will also take part in this global effort for structuring research on VR by getting involved in the discussion threads, workshops and other kind of social events within the network.
Partners
Advanced Realtime Tracking GmbH
Germany
www.ar-tracking.de
Akademia Ekonomiczna w Poznaniu
Poland
www.ae.poznan.pl
Alenia Aeronautica
Italy
www.alenia-aeonautica.it
ALENIA Spazio S.p.A.
Italy
www.alespazio.it
Association pour la Recherche et le Développement des Méthodes et Processus Industriels
France
www.armines.net
Barco NV
Belgium
www.barco.com
C.R.F. Società Consortile per Azioni
Italy
www.crf.it
Centre for Research and Technology Hellas / Hellenic Institute of Transport
Greece
www.hit.certh.gr
Centre Lavallois de Ressources Technologiques
France
www.clarte.asso.fr
Centre National de la Recherche Scientifique
France
www.cnrs.fr
Commisariat a l'Energie Atomique
France
www.cea.fr
CS Systèmes D'Information
France
www.c-s.fr
DASSAULT Aviation
France
www.dassault-aviation.com
EADS Space Transportation GmbH
www.eads.net
Ecole Nationale d'Ingénieurs de Brest
France
www.enib.fr
Ecole Polytechnique Féderale de Lausanne, Virtual Reality Laboratory (VRLab)
Switzerland
vrlab.epfl.ch
Electricité de France
France
www.edf.fr
Foundation of the Hellenic World
Greece
www.fhw.gr
France Telecom R & D
France
www.rd.francetelecom.fr
Fraunhofer Institut Arbeitswirtschaft und Organisation [FhG-IAO]
Germany
www.vr.iao.fhg.de
HAPTION S.A.
France
www.haption.com
Helsinki University of Technology
Finland
www.hut.fi
ICIDO Gesellschaft für innovative Informationssysteme mbH
Germany
www.icido.de
Institut National de Recherche en Informatique et Automatique
France
www.inria.fr
Institut National de Recherche et de Sécurité
France
www.inrs.fr
Institute of Communication and Computer Systems
Greece
i-sense.iccs.ntua.gr
Institute of Computer Science, Foundation for Research and Technology – Hellas
Greece
www.ics.forth.gr/hci
Italdesign – Giugiaro Spa
Italy
www.italdesign.it
LABEIN
Spain
www.labein.es
Max Planck Institute for Biological Cybernetics
Germany
www.kyb.tuebingen.mpg.de/bu/index.html
MERCURY COMPUTER SYSTEMS SARL
www.mc.com
MIRALab, University of Geneva
Switzerland
www.miralab.ch
ONDIM
France
www.ondim.fr
OVIDIUS University of Constanta
Romania
www.univ-ovidius.ro
Robotics Institute – University of Valencia
Spain
robotica.uv.es
S C N R Tech, S.R.L Brasov
Romania
Scuola Superiore di Studi Universitari e di Perfezionanamento S.ANNA
Italy
www.percro.org
Société Nationale des Chemins de Fer Français
France
www.sncf.fr
Space Applications Services NV
Belgium
www.spaceapplications.com
Swiss Federal Institute of Technology, Zurich
Switzerland
www.ethz.ch
Technische Universität München
Germany
www.tum.de
TECNATOM,S.A.
Spain
www.tecnatom.es
TILS
Italy
www.tils.com
TNO
The Netherlands
www.tno.nl
Universidad de Málaga
Spain
www.uma.es
Universidad Politécnica de Madrid
Spain
www.upm.es
University of Basel
Switzerland
www.coat-basel.com
University of Cyprus
Cyprus
www.ucy.ac.cy
University of Nottingham
U.K.
www.nottingham.ac.uk
University of Patras
Greece
www.ims.mech.upatras.gr
University of Salford
U.K.
www.salford.ac.uk
University of Sussex
U.K.
www.sussex.ac.uk
University of Twente
The Netherlands
www.utwente.nl/en/
University of Warwick
U.K.
www.warwick.ac.uk
University of West Bohemia
Czech republic
www.zcu.cz
University Transilvania of Brasov
Romania
www.unitbv.ro
Volvo Technology Corporation
Sweden
www.tech.volvo.se
VTT Technical Research Centre of Finland
Finland
www.vtt.fi/tte