Welcome To MIRALab
Where research means creativity
MIRALab
Founded in 1989 and headed by the Professor Nadia Magnenat-Thalmann, MIRALab teams up around 10 researchers coming from various different fields of research. This truly interdisciplinary group works in the field of Computer Graphics, Computer Animation and Virtual Worlds. The group works under the umbrella of the Centre Universitaire Informatique (CUI), University of Geneva in Switzerland.
Read more
Latest News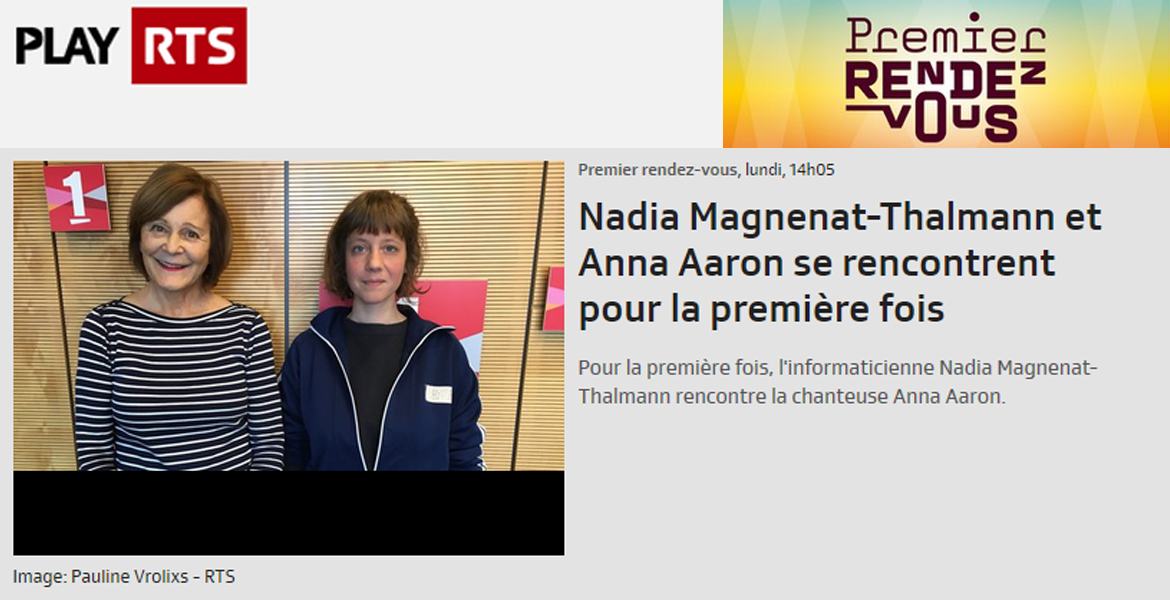 Nadia Magnenat-Thalmann invited at RTS (swiss radio) for a radio show "Premier Rendez-vous" where she meets with the swiss artist…
Read more
Low-cost platform for digitizing and preserving traditional participative sports
Understanding, preserving, protecting and promoting traditional sports
Read All
Since 1989, MIRALab has produced several multimedia documents like movies and pictures. The "View All" button is linked to a list of all movies created by the MIRALab team for live shows, exhibition, festivals and research.
If you need high resolution content, please contact: Prof. Nadia Magnenat-Thalmann
View all movies