Welcome To MIRALab
Where research means creativity
MIRALab
Founded in 1989 and headed by the Professor Nadia Magnenat-Thalmann. This truly interdisciplinary group works in the field of Computer Graphics, Computer Animation and Virtual Worlds. The group works under the umbrella of the Centre Universitaire Informatique (CUI), University of Geneva in Switzerland.
Read more
Latest News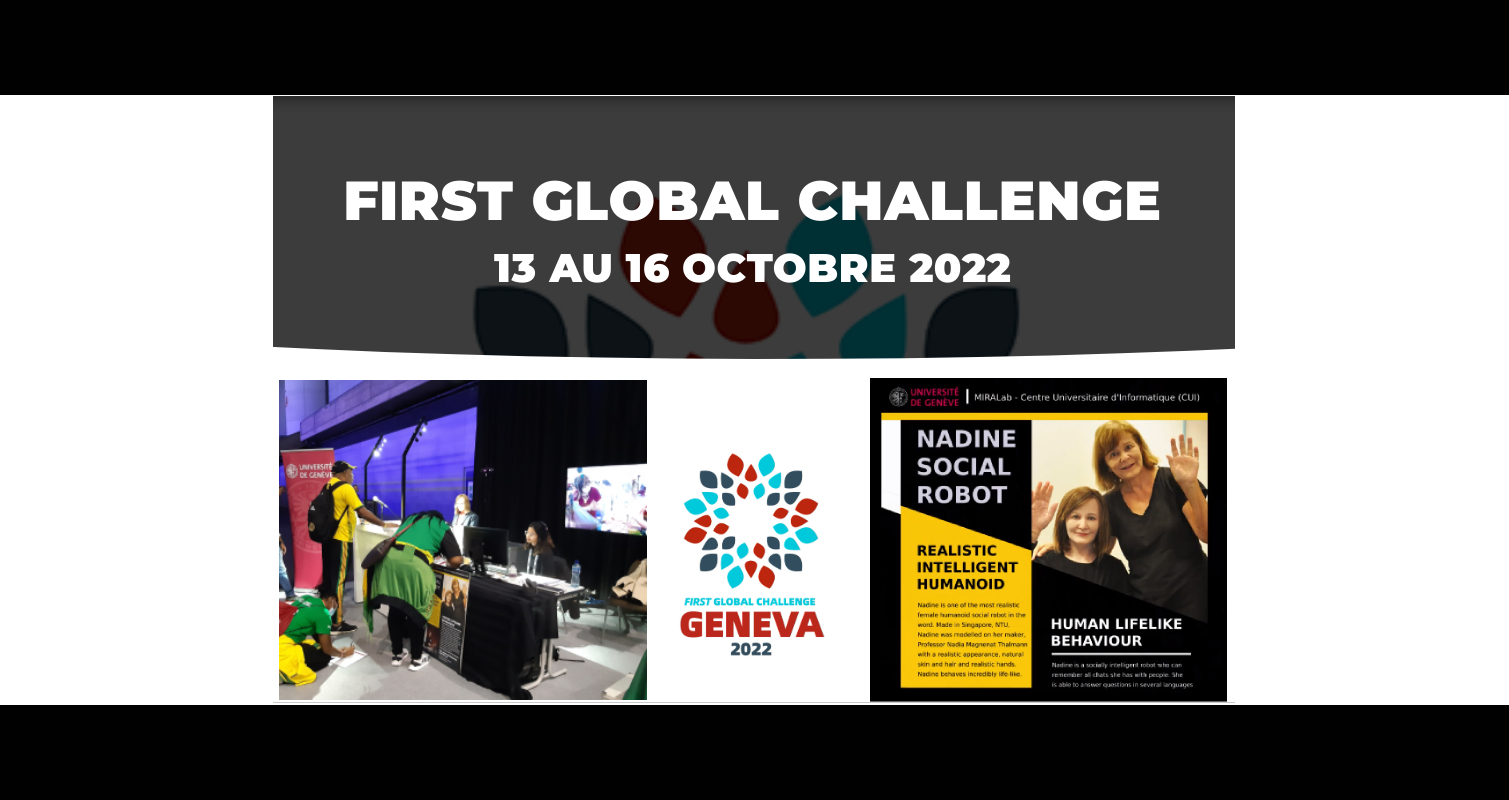 UNIGE and Nadine were at The FIRST Global Challenge international robotics competition that took place at Palexpo Geneva. [embed]https://youtu.be/Psj0Hps32Oo[/embed]
Read more
MIRALab selected demos and films
Since 1989, MIRALab has produced several multimedia documents like movies and pictures. The "View All" button is linked to a list of all movies created by the MIRALab team for live shows, exhibition, festivals and research.
If you need high resolution content, please contact: Prof. Nadia Magnenat-Thalmann